WHY SHOP AT TWILIGHT?
TWILIGHT HOT TUBS & HOME LEISURE CENTRE
Proudly locally owned, since 1984 Twilight Hot Tubs has been the experts for all Hot Tub and Spas on Vancouver Island. One of the few stores with a complete in house service department, Twilight specializes in new sales but also ensuring it lasts for years to come. Twilight offers the world's best spas with the latest health and wellness features – we can find a spa to match your lifestyle and your budget.
Largest Selection
Twilight has the largest showroom on the Island, with over 60 spas in stock.  Whether looking for a Spa or Swim Spa we have exactly what you're looking for. 
Spa Maintenance
Twilight specializes in not just the initial sales of Spas, but also in protecting your investment and keeping them in excellent condition for years to come. 
Talk to your Twilight expert on the best way to keep your Spa running like new.
Spa Chemicals
Protect your family and your spa by using the best water treatment imaginable. No more chemical smells, no more cloudly water, no more itchy skin and better for the environment. Come in for free water testing and ask your Twilight Spa Expert how to get amazing water quality with less work. 
Games
Whether you're looking for Darts or Billiards, Twilight carries what you need. If we don't have it in stock, we will find it for you. We proudly support local clubs and groups in a variety of sports.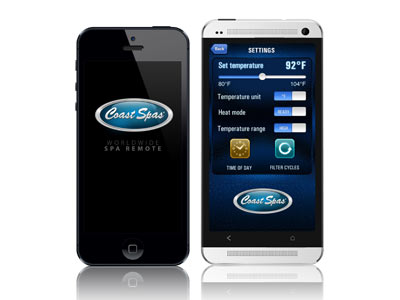 Monitor and Control Your Hot Tub From Anywhere
With the Spa Remote app, you can ensure that your hot tub will be ready whenever you want to take a dip. Instead of going outside and pressing buttons on the topside panel, the app lets you start the tub and change settings from your smartphone or tablet.
The App provides full interface control so you can set the temperature, turn pumps on and off and even set filtration cycles.